Behind The Shield: Meet Christy Duhr, Field Representative
17 January 2018
Every week we will introduce you to employees, officers and volunteers that help The Salvation Army of Wisconsin & Upper Michigan do the most good in their communities.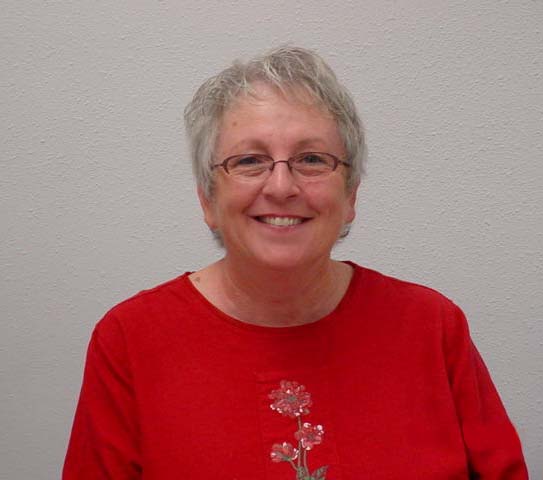 Meet Christy Duhr, a Field Representative for nine southwestern counties of Wisconsin. She has been with The Salvation Army for 27 years! She chaired the Richland County Service Unit for nearly 20 years. During her time as the chair, she helped the unit begin a Back-to-School project, a seniors appreciation event, a Christmas Host-A-Family project as well as wrote vouchers for those in need of assistance. Christy also helped educate her community about the mission of The Salvation Army.

Now as an employee, Christy's main responsibility as a Field Representative is to be a liaison to the volunteers, community and Divisional Headquarters. She meets with her assigned nine counties atleast quarterly to help them with special projects and budgeting as well as recruiting and training volunteers all year round. Learn more about Christy below:

Q.

How did you first learn about Salvation Army?
A. I was invited to attend a meeting in my home county - the Chair of the Service Unit there was moving and I volunteered and did that for 20 years before becoming employed with TSA.
Q.

What is your favorite part about working at Salvation Army?
A. Besides great coworkers - I love working with so many like-minded volunteers. Also, that it is Christ based.
Q.

What has been your favorite experience at Salvation Army?
A. I really enjoy when I am wearing my Salvation Army clothes and someone comes up to tell me their Salvation Army story.
Q.

What is one thing you believe the world should know about Salvation Army?
A. I love how we care for people regardless of their walk in life, we are not the judge of their struggles but rather an encourager.
Q.

What are 3 words you would use to describe Salvation Army?
A. Love
, m
inistry and
e
ncouragers.
Q.

What is your favorite project to work on?
A. Christmas Season (it is a very busy time). It seems to be a season where we have more opportunities to share that Christ loves everyone.
Q.

Is there anything you'd like to add?
A. While it seems more of a challenge to get volunteers my prayer is that the younger generation will find a way to serve their communities by volunteering. I have met so many wonderful volunteers, we need them and I think they need us.
Join us every Wednesday to learn more about our organization, officers, employees and volunteers. If you know of any notable volunteers that you believe would want to share their story please contact us
here
.